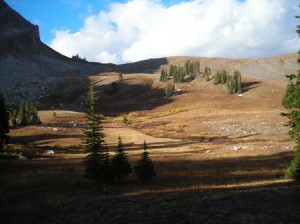 Frank Jankoski, President is the founder of CES. A Rutgers graduate with degrees in Chemical Engineering and Economics, Frank has been providing environmental consulting services to public and industrial clients for more than 20 years. Prior to establishing his own firm in 1989, Frank was employed by Camp, Dresser, McKee; progressing from junior engineer to Manager of New Jersey Operations. His current practice is largely focused within the biotechnology/pharmaceutical industry. Frank is licensed by the NJDEP as a Subsurface Investigator under the UST Program.
Robert Conley, CEA, Senior Associate, was awarded a BS in Bio-Resource Engineering from the University of Maine and an MBA from Fairleigh Dickinson University. Following 20 years with Johnson & Johnson as an engineering and operations manager, Bob began his environmental consulting career with Dames & Moore in 1989. He joined CES in 1996 where he continues to primarily provide environmental due diligence and regulatory compliance services to clients. Bob's familiarity with industrial plant operation has earned him the designation of Certified Plant Engineer (CPE). He has also met the qualifications for attaining Certified Environmental Auditor (CEA) status.
C. Larry Tatsch, Senior Lab Specialist, has been providing comprehensive EHS support to clients in the biotech and pharmaceutical fields for over 20 years, and is a regulatory compliance specialist familiar with State and Federal Regulations as they pertain to pharmaceutical and biotech operations. His work has included developing site-specific EH&S manuals and RCRA Contingency Plans, training employees and implementing new EH&S programs, conducting extensive lab audits for EH&S compliance, conducting biological and chemical hood certifications, and completing Community-Right-to-Know and Biennial Hazardous Waste Reports.
Sunil Hangal, PhD, Senior Air Compliance Specialist, has extensive experience in air permitting, compliance and analysis.  Areas of expertise include air quality; greenhouse gas inventory assessment and management; risk management planning; source sampling and emissions control technology; pollution prevention; environmental health and safety compliance management; environmental impact assessment/site investigation; wastewater, solid and hazardous waste management; environmental management systems;  sustainability; and environmental, health and safety compliance and auditing.
Mary Rooney, P.E., Project Engineer, was awarded a BS in Civil Engineering from Penn State University.  Following two years of service in the Peace Corps as a municipal engineer in Kenya, Mary entered the environmental consulting profession.  She specializes in site investigations, remedial design, construction oversight and general project management and also possesses considerable permitting and general environmental consulting experience.
Bernard Mitchell, Project Engineer, has over twenty years of experience in plant engineering, maintenance, reliability, construction and process engineering in the capacity of engineer, manager and consultant.  He specializes in designing, supporting and implementing maintenance and reliability improvement programs; Plant Engineering management; maintenance planning and scheduling; RCFA and PM/PdM programs; and CMMS implementation.
Shane Gerber, CHMM, Associate, is an environmental professional with 32 years experience in all phases of pharmaceutical environmental compliance, with a proven ability to reduce waste treatment costs and significant accomplishments in the development of upgrades to waste treatment processes. He is a proactive, consistent and clear communicator across all levels of company personnel, with a background in environmental regulations, analytical testing protocols, site wide environmental equipment installation and operation, and integration of treatment processes into pharmaceutical production processes.
CES also works with an array of subcontractors who provide us with specialized technical and support services, enabling us to provide one-stop convenience for our clients. Available staff includes certified safety professionals (CSP), certified industrial hygienists (CIH), professional engineers (PE), and licensed site remediation professionals (LSRP).
Please contact us for more information.