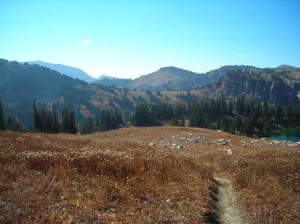 Corporate Environmental Services (CES) is a full-service environmental consulting firm, providing environmental, health and safety consulting, due diligence and regulatory compliance services to business and industry.  We have offices in Pennington, NJ and Fairfax, VA and can provide services to clients throughout the mid-Atlantic region.
Who needs our services?
Virtually all businesses – manufacturers, chemical and pharmaceutical producers, research and development firms, developers, attorneys, financial institutions and commercial property managers.
One-stop Convenience
Corporate Environmental Services works with an array of subcontractors who provide us with support services, such as laboratory analyses, health and safety training, laboratory design and optimization, waste stream characterization, land surveys, drilling, excavation, and waste hauling and disposal. This permits CES to provide one-stop convenience for our clients, no matter how diverse their needs.
What's the difference?
As with any consulting firm, the quality of services delivered and the effort devoted to understanding the client's current and longer-term needs and priorities is largely determined by the individual assigned to a project. At CES, all assignments are completed by a senior level engineer or scientist with a personal stake in the success of each project and the firm. This approach ensures that CES is providing its clients with larger firm knowledge and experience at competitive rates. We believe that once you have experienced this difference you will become an ongoing client of Corporate Environmental Services.
Virtual Staffing
Many of our clients view our role as an extension of their staff by providing assistance in managing their overall EHS programs and compliance while minimizing the use of internal resources. In some situations these needs have been temporary. In others, clients have found that the ongoing utilization of CES resources provides them with the best balance between maintaining compliance and managing costs, allowing their in-house resources to remain focused on operational and marketplace challenges.
Contact CES to discuss how we can craft a solution to meet your regulatory compliance needs.