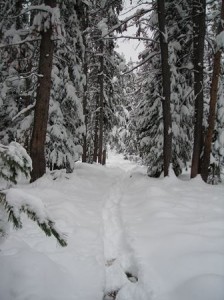 The following is a sampling of some of our recent projects.  Please contact our office for further details.
Phase I Environmental Site Assessments, Remediation
Phase I for a vacant lot, previously the site of ware house which was demolished and removed, in northern New Jersey
Phase I for a property with one building formerly operating as a garden center/nursery in central New Jersey
Phase I for a single lot in northern New Jersey with a two-story, mixed-use structure covering nearly all the site
Phase I for two undeveloped lots in central New Jersey zoned for residential use, to evaluate whether environmental concerns exist with the immediately neighboring properties
Phase I for an undeveloped site in central New Jersey related to the pending purchase of the property
Initiation of the involvement of a Licensed Site Remediation Professional to address site remediation requirements for a property that has been the subject of environmental investigations and an Industrial Site Remediation Act filing in the past
Biennial groundwater sampling and reporting for five existing monitoring wells on the property of an office building to support the required reporting due to the contamination of the site from underground storage tanks previously on the property
Pharmaceutical, Biotech, Cosmetics Manufacturing, Other Manufacturers
Review/revision of standard operating procedures for the preparation of an Environmental Health and Safety manual for a pharmaceutical company
Calibration of fume hood monitors for a contract manufacturing organization serving the pharmaceutical and biotech industries
Preparation of annual emission statements for a cosmetics manufacturer
Annual HazWoper refresher 8-hour training
EHS compliance services for a semiconductor manufacturer in Pennsylvania
Tank inspections for aboveground tanks for New Jersey pharmaceutical company
Develop a sampling plan to characterize chemical sludge, contained in a thickener tank at a waste water treatment plant located on an R&D facility, for disposal.
Conduct assessment of safety practices and procedures for an aboveground hazardous waste storage tank at a pharmaceutical facility in North Carolina
Laboratory decontamination documentation and closure services for pharmaceutical facilities in New Jersey
Air permits for existing and expanding operations for a cosmetics manufacturer in New Jersey
Health Care and Other Types of Facilities
Preparation and certification of a Spill Prevention, Control and Countermeasure (SPCC) Plan for an urban university campus in Pennsylvania
Lead decontamination services related to the replacement of the HVAC system for the indoor shooting range in New Jersey
Assistance with County Notice of Deficiency regarding well water treatment system for a restaurant in central New Jersey
Advised on safety measures for transport of infectious, hazardous materials, and training required for personnel
Prepare and implement groundwater remediation work plan for a dry cleaner in New Jersey
Preparation of biennial hazardous waste report for hospitals in New Jersey
Utilities
Review contractor safety submissions to qualify vendors as per the safety standards of an electric utility.
Preparation of air permit applications and compliance plans for emergency generators
Senior assisted living facility in central New Jersey
Apartment complex in central New Jersey
Office building in central New Jersey
Also prepared Spill Prevention, Containment and Countermeasure (SPCC) Plan
Data center in central New Jersey
Also prepared SPCC Plan, recordkeeping compliance audit
Office building in the metro Washington DC area

Also prepared Aboveground Storage Tank (AST) registration

Data center – Anne Arundel County, MD
Telecommunications facility in the metro Washington DC area
Aerospace /defense company in the metro Washington DC area

Also AST registration, SPCC Plan

Telecommunications/information technology and services provider in the metro Washington DC area

Also AST registration, SPCC Plan

Insurance company in Delaware

Also fuel tank registration, SPCC Plan
Permit compliance services, emission testing
Telecommunications facility in the metro Washington DC area
Printing / communications facility in the metro Washington DC area